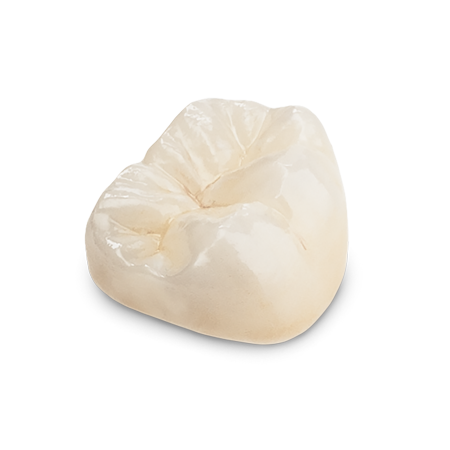 Our expert team utilizes their years of experience working with high-quality zirconia to determine the best option for every case. We offer three options for full-contour and layered zirconia restorations.
Our monolithic full zirconia utilizes the most advanced zirconia materials available. This zirconia is ideal for a wide variety of indications, from single-unit crowns to full-arch solutions.  Offers multi-layered esthetics and offers a natural gradient of dentin and enamel without layer lines.
Available in 19 Shades
Multi-Layered Technology
1,250 MPa Flexural Strength
Monolithic Ultra Zirconia
When you are looking for a more esthetic alternative to lithium disilicate, our monolithic ultra zirconia is an ideal option. It is ideal for anterior single units up to 3 units with one pontic.  This zirconia offers a well-balanced blending of translucency and mechanical properties. It features extremely high translucency with optimum strength.
50% Translucency
Comparable to IPS e.max®
850 MPa Flexural Strength
DCS' Layered Zirconia is our most esthetic and versatile zirconia option. Crafted with a highly durable zirconia substructure, it features an esthetic ceramic that is fired onto the coping or framework. We utilize the same zirconia as our full-contour zirconia options but increase the esthetics through ceramic layering. This restorative option is highly customizable and can be used for a wide range of indications and areas where there is limited clearance.
Highly Customizable
1,250 MPa Zirconia Strength
150 MPa Ceramic Strength
Lifelike Esthetics