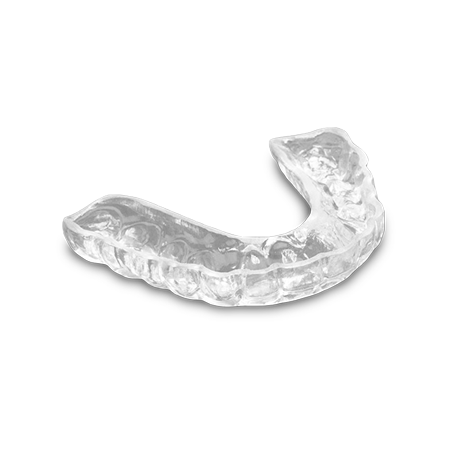 Are your patients showing symptoms of nighttime bruxism, such as wear on their teeth or complaints of jaw aches? Protect their smiles and ensure a comfortable night's sleep with KeySplint Soft® Splints from DCS. These innovative splints are ideal for patients who suffer from nighttime bruxism as they are extremely durable and long-lasting. They offer superior fit and flexibility as they are 3D-printed. These splints also ensure high treatment adherence as they are comfortable and easy to use.
Easy to Polish & Clean
Resistant to Fractures & Abrasions
Highly Flexible
Easy to Use
Additional Splint Options
Thermo-Guard™
This splint option is excellent for patients looking for a comfortable and durable solution. Crafted out of a unique material, this splint becomes malleable when exposed to hot water. This malleability allows for easy insertion and adjustability by patients. It is also thin and comfortable for all-night wear.
Hard Nightguards
Our hard nightguards are crafted out of durable acrylic that is rigid and highly durable. This tough material prioritizes protection over comfort and is ideal for severe cases of bruxism.